Posts for: October, 2012
By Norton Family Dentistry
October 17, 2012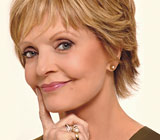 Florence Henderson, star of one of television's most beloved situation comedies, is still actively engaged in a variety of projects at 75-plus years of age. Her bright smile was part of her character as Carol Brady in The Brady Bunch, a popular sitcom that played for five seasons from 1969 to 1974. Though the show was discontinued, syndicated episodes continue to play in the U.S. and 122 other countries.
"I played Carol as the mother I always wished I had," she told Dear Doctor magazine. Her portrayal of mother and wife in a blended family with six children won her the Smithsonian Institution's TV Land Pop Culture Icon Award, which is on display in the National Museum of American History in Washington, DC.
After her successes on Broadway and in television, she was selected for numerous product endorsements, and The Wall Street Journal ranked her #5 in their top ten television endorsers based on viewer satisfaction. One of the products she endorsed was Polident, a brand of denture cleaners and adhesives. However, Henderson has revealed that she has her own natural teeth and does not wear dentures. Her advice to others who want to keep their natural teeth is to pay attention to prevention. "I think the most important thing one can do as with any health issue is prevention," she said. "Flossing, brushing, and regular dental checkups are vitally important if you want to keep your natural teeth."
When she was 22, she says, she had four impacted wisdom teeth removed at the same time. This experience made her aware of the importance of dental care, and since then she has had a checkup every six months. Wherever she travels, she says that she always has mouthwash, dental floss, toothpaste, and a toothbrush on the set.
Contact us today to schedule an appointment to discuss your questions about tooth care. You can learn more about Florence Henderson by reading the Dear Doctor magazine interview "Florence Henderson, America's Favorite TV Mom Has Many Reasons to Smile."
By Norton Family Dentistry
October 01, 2012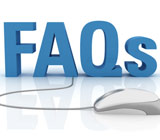 Your self-image has a lot to do with how you feel about your appearance — and particularly your smile. If you are unhappy with the way you look, cosmetic dentistry may be the answer to your problems.
What do we mean by cosmetic dentistry? The word "cosmetic" refers to beneficial changes in appearance. Thus cosmetic dentistry is all dental work that restores or improves a person's appearance.
What is a cosmetic dentist? Every dentist learns to do procedures in a way that conserves or improves a patient's appearance. Some dentists continue to study and specialize in procedures that are done specifically for the purpose of enhancing a person's appearance.
What is a smile analysis? The first step to improving your smile, this analysis involves a study of all the elements of your smile — teeth appearance and alignment, gums, jaws — and also your facial features and how they all fit together.
How can I choose the right cosmetic dentist? Ask your dentist about his or her training and experience. Ask for photos of previous work. You may need to select more than one person, working as a team to take best advantage of each one's experience, skills, and training.
What can be done to improve a smile using 21st century techniques? We are fortunate to live in times in which numerous options are available. These include making teeth whiter; altering their size, shape, balance, color, and alignment; filling in parts of teeth that are missing because of decay or injury; and even replacing teeth that are missing entirely.
How can chipped or discolored front teeth be restored? This can often be done by bonding with composite resin.
How can damaged back teeth be restored? Back teeth with cavities or traumatic injuries can now be repaired with non-metallic tooth-colored material that bonds to the tooth substance.
What techniques can be used to correct more severe problems? Porcelain veneers, thin layers of porcelain material, can be used to change the appearance of misshapen or undersized teeth. Porcelain crowns can be used to replace the part of the tooth that rises above the gums.
How can we change the position of teeth that do not meet together well? Orthodontists are dentists who specialize in correcting malocclusions (bad bites). They use traditional braces or clear aligners to move teeth into more attractive and functional positions.
What if some teeth are missing? A dental implant replaces the root of a missing tooth. A porcelain crown that looks just like a natural tooth can then be connected to the implant.
Contact us today to schedule an appointment to discuss your questions about cosmetic dentistry. You can also learn more by reading the Dear Doctor magazine article "Cosmetic Dentistry: A time for change."