Posts for: March, 2013
By Norton Family Dentistry
March 22, 2013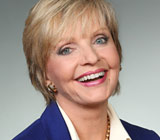 She's an international star who's recognized everywhere she goes. As Carol Brady, she was an ambassador for the "blended family" before most of us even knew what to call her bunch. And her TV Land Pop Culture Icon Award is on permanent display in the National Museum of American History. So what item that fits inside a purse can't Florence Henderson do without?
"I will never leave home without dental floss!" she recently told an interviewer with Dear Doctor magazine. "Because I have such a wide smile, I have found spinach or black pepper between my teeth after smiling very broadly and confidently."
Henderson clearly understands the importance of good oral hygiene — and she's still got her own teeth to back it up! In fact, flossing is the best method for removing plaque from between the teeth, especially in the areas where a brush won't reach. Yet, while most people brush their teeth regularly, far fewer take the time to floss. Is there any way to make flossing easier? Here are a couple of tips:
Many people have a tendency to tighten their cheeks when they're holding the floss, which makes it more difficult to get their fingers into their mouths and working effectively. If you can relax your facial muscles while you're flossing, you'll have an easier time.
To help manipulate the floss more comfortably, try the "ring of floss" method: Securely tie the floss in a circle big enough to easily accommodate the fingers of one hand. To clean the upper teeth, place fingers inside the loop, and let the thumb and index finger guide the floss around each tooth. For the lower teeth, use two index fingers. Keep moving the floss in your hand so you always have a clean edge... and remember, the goal is to get the tooth clean, but it shouldn't hurt — so don't use too much pressure or go too fast.
So take a tip from Mrs. Brady: Don't forget the floss! If you would like more information about flossing and other oral hygiene techniques, please contact us for a consultation. You can learn more in the Dear Doctor magazine article "Flossing: A Different Approach."
By Norton Family Dentistry
March 07, 2013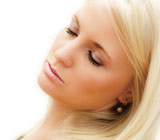 For some people, going to the dentist is just like any other routine healthcare visit that they manage without any qualms. For others, the experience can cause some trepidation or even anxiety. In fact, some people even contemplate canceling appointments and neglecting their oral healthcare. If the latter better describes how you or someone you know feels about going to the dentist — even for a routine exam and cleaning — then we have great news for you! We offer our patients oral sedation (sedation dentistry) that allows you to relax both your mind and body so that you can focus on feeling peaceful and at ease rather than anxious.
What is oral sedation?
Often referred to as "comfortable" or "relaxation" dentistry, sedation dentistry offers an approach to dentistry that includes gentle management of your anxiety by using an anti-anxiety prescription medication that simply dissolves away your anxiety. The medications are administered by mouth (orally) to help transition you from feeling nervous to a more comfortable state of being.
Is it easy to take?
Another reason oral sedation is so popular is because it does not require an injection (shot), so, if you are afraid of needles, you simply do not need to worry. Typically, a pill is first placed under your tongue (sub-lingually) where it dissolves and penetrates the skin going straight into your system and then the rest is simply swallowed. This method and the quick-acting sedation medication make relaxation both effective and safe.
Is it safe?
Pharmacists and health professionals measure medications' effectiveness by measuring their "therapeutic index." The larger the number is on this scale, the safer the drug. The oral sedation medications we use have the highest numbers possible on this scale and thus they are the least likely to cause any adverse (negative) reactions.
Want to learn more?
Contact us today to discuss your questions or to schedule an appointment. You can also learn more by reading the article "Oral Sedation Dentistry."