Posts for: April, 2013
By Norton Family Dentistry
April 20, 2013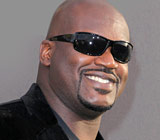 You may think snoring is a minor problem, but it can be a lot more than that. Just ask hoops star Shaquille O'Neal, whose rambunctious snoring bothered his girlfriend enough for her to suspect a health problem. Her observations eventually led to Shaq's diagnosis of moderate Obstructive Sleep Apnea (OSA), which occurs when the soft tissue structures at the back of a person's throat, including the tongue, partially close off the upper airway and prevent air from moving into the lungs during sleep. Sometimes airflow can be blocked completely for 10 or more seconds.
When air flow is reduced, blood oxygen levels drop. This leads to brief waking episodes known as "micro-arousals," which can happen sometimes more than 50 times an hour. The sleeper might not even be aware of this, even while gasping for air. Micro-arousals prevent the person from ever reaching deep, restful sleep.
Besides suffering from excessive daytime sleepiness, studies show sleep apnea patients are at higher risks of heart attacks, congestive heart failure, high blood pressure, brain damage and strokes. People with sleep apnea also have a higher incidence of work and driving-related accidents.
OSA can be treated in a few different ways. On the advice of his doctor, Shaq opted for a Continuous Positive Airway Pressure (CPAP) machine, which generates pressurized air delivered through a face mask worn while sleeping. The force of the pressurized air opens the airway (windpipe) in the same way as blowing into a balloon does.
For people with milder OSA, or who find they can't tolerate wearing a mask during sleep, an oral appliance supplied by a dental professional might be the answer. Oral appliances are worn in the mouth and are designed to gently reposition the jaw and move the tongue forward away from the back of the throat. Success rates of 80% or more have been reported using oral appliances, depending on the severity of the OSA.
If you would like more information on sleep apnea, please contact us or schedule an appointment for a consultation. You can learn more about sleep apnea by reading the Dear Doctor magazine article "Snoring & Sleep Apnea." Dear Doctor also has more on "Sleep Disorders & Dentistry."
By Norton Family Dentistry
April 04, 2013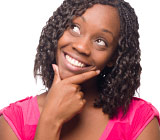 Once an exclusive procedure reserved for movie stars and millionaires, teeth whitening has become increasingly popular among all sectors of the population — including teens. While long-standing research has proven the process to be safe and effective, there are a few things everyone should know in order to make the experience as pleasant and successful as possible.
Teens, perhaps even more than others, can benefit from the confidence that comes with a healthy smile. And, because sensitivity of the gums is rarely a problem in younger people, their whitening treatments are less likely to cause discomfort. However, it's important for teens (and everyone else) to get treatments under the watchful eye of a dentist. Why?
For one thing, immature adult teeth are relatively vulnerable to the whitening process. And for young and old alike, a discolored tooth may be a symptom of an underlying dental problem, like an abscess or a root canal infection. These problems must be treated before the whitening process is begun. Also, teeth can't always be lightened to the same degree, and existing or planned dental work may have an impact on the whitening procedure. So it's best to come in and see us before you begin any tooth whitening treatment.
There are generally three methods used in tooth-whitening: in-office treatments with concentrated bleach application, at-home treatments with custom-made trays and appropriate dentist-supplied bleach, and over-the-counter (OTC) products. All use a type of peroxide to lighten the teeth, and all are safe when used as directed, under a dentist's supervision.
So what's the difference? Time! One study showed as few as three in-office visits were needed to lighten tooth color by six shades — a change that required 16 days with OTC products. Many opt for the cost-effective middle ground of custom-tray bleaching, which can achieve the same whitening in one week.
But what's especially important for a teen is that a dentist becomes involved in his or her treatment. In some cases, over-enthusiastic young people have used OTC bleach excessively, causing severe damage to the enamel layer of their teeth.
If you would like more information about teeth whitening for teens, please contact us or schedule an appointment for a consultation. You can also learn more about these issues by reading the Dear Doctor magazine articles "Tooth Whitening Safety Tips" and "Important Teeth Whitening Questions Answered."