Posts for: July, 2014
By Norton Family Dentistry
July 17, 2014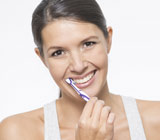 If you're in the habit of making New Year's resolutions, perhaps you've made familiar promises like losing weight, running a 5k race or joining a gym. How about this one: "I resolve this year to take better care of my teeth." Better yet, you needn't wait for the next January 1st — you can begin better oral hygiene habits today.
Although maybe not as glamorous as other self-improvement habits, oral hygiene still promises huge benefits not only for your teeth and gums, but also for your general health and possibly your wallet. Daily brushing and flossing reduces your risk of tooth decay and periodontal (gum) disease, which can in turn reduce your long-term dental care costs. Besides, clean teeth just look better!
If brushing your teeth hasn't been a regular habit for you, here are a few tips to get you on the right track:
Pick the right brush. For most people, a soft bristled, multi-tufted toothbrush is the best choice. If you're not sure what kind of brush to use, ask us for recommendations.
Look for the basics in toothpaste. Store shelves are filled with toothpastes promising everything from teeth whitening to tartar control. Just be sure of two things: that the product contains fluoride (proven to reduce the risk of tooth decay) and it has the American Dental Association's Seal of Approval. If you have sensitive teeth, ask us about toothpaste options that address this or other special situations.
Easy does it with the technique. Over-vigorous brushing can harm your teeth's enamel and cause gum recession. Hold the brush handle between your fingertips with no more pressure than you would hold a pencil. Position the brush-head at the gum line at about a 45-degree angle and gently clean all your tooth surfaces. If you're trying this approach for the first time, the task should take about two minutes.
Visit your dentist twice a year to keep on track. Think of your dental healthcare team as your "personal trainers" in oral hygiene. Besides monitoring your overall dental health and removing hard to reach plaque through semi-annual cleanings, they'll also coach you on your new lifetime habit of better oral hygiene.
If you would like more information on oral hygiene, please contact us or schedule an appointment for a consultation. You can also learn more about this topic by reading the Dear Doctor magazine article "Oral Hygiene."
By Norton Family Dentistry
July 02, 2014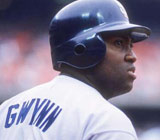 What would it take to get you to give up tobacco? For major league baseball player Addison Reed, it took the death of his former coach, Tony Gwynn. Gwynn, a Hall-of-Famer who played for the San Diego Padres in addition to coaching at San Diego State, was just 54 years old when he died of oral cancer. As soon as Reed heard the sad news, the Arizona Diamondbacks' relief pitcher says he knew what he needed to do: He took every can of smokeless tobacco he owned and dumped them all in the trash.
"It's just become a habit, a really bad habit," Reed told an interviewer at MLB.com. "It was something I always told myself I would quit." But quitting took him many years — in fact, Reed admitted that he first started using smokeless tobacco as a junior in high school.
People begin using tobacco — in the form of cigarettes, cigars, pipes, or smokeless types (snuff, chewing tobacco, or dip) — for a variety of reasons. One major draw is that they see others doing it. And, while smoking is prohibited in most all Major League venues, the use of smokeless tobacco has remained fairly widespread.
Smokeless tobacco isn't a safe alternative to cigarettes. According to the National Cancer Institute, it contains 28 carcinogenic agents. It increases the risk not only for oral and pancreatic cancer, but also for heart disease, gum disease, and many other oral problems. It's also addictive, containing anywhere from 3.4 to 39.7 milligrams of nicotine per gram of tobacco — and its use has been on the rise among young adults.
But now the tide may be turning. After Addison Reed's announcement, his former college teammate Stephen Strasburg (now a pitcher for the Washington Nationals) resolved that he, too, would give up tobacco. "[The] bottom line is, I want to be around for my family," said Strasburg. Mets left-hander Josh Edgin has vowed to try quitting as well. It's even possible that Major League Baseball will further restrict the use of smokeless tobacco at games.
What does this mean for you? It may just be the opportunity you've been waiting for… to stop using tobacco. Dentists have seen how quickly oral cancer can do its devastating work — and we can help you when you're ready to quit. The next time you come in for a checkup, ask us how. Your teeth and gums will thank you — and your family will too.