Posts for: October, 2014
By Norton Family Dentistry
October 24, 2014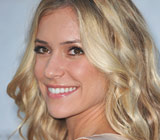 Kristin Cavallari's flawless smile has been featured on TV, film and magazine covers. But the 25-year-old actress and reality-show personality didn't always have a perfect set of teeth. In fact, she told Dear Doctor magazine — where readers recently voted to crown her with the "Smile of the Year" award — that her dental treatments began the same way many do: with orthodontics in sixth grade.
"I had the 'spaghetti catcher,' which is what everyone used to call it," she reminisced. But by that, she didn't mean a strainer — she's talking about what dentists call a "palatal expander."
In case you're not familiar with this orthodontic device, a palatal expander takes advantage of the natural growth patterns of a child's upper jaw to create additional space for the top set of teeth. How does it work? Basically, it's similar to braces: By applying gentle pressure, the appliance creates changes in the jaw. Unlike braces, however, it's invisible — it fits between the upper teeth, close to the roof of the mouth.
During the three to six months a child wears the palatal expander, it pushes the left and right halves of the upper jawbone apart, and then maintains and stabilizes the new, wider spacing. Since the palatal bones don't fuse until after puberty, tightening it a little bit each day for the first few weeks provides a quick and painless method of making the upper jaw a bit roomier. And that can be a very good thing. Why?
There are lots of reasons. For one, it can relieve the condition called "crowding," when there is not enough space in the upper jaw to accommodate the proper alignment of the permanent teeth. In the past, teeth often had to be extracted in that situation. It may even allow "impacted" teeth — ones which are blocked from erupting by other teeth — to come in normally.
It can help treat a "crossbite," when the back top teeth come down to bite inside (instead of outside) the lower back teeth. It also generally shortens the total time a child needs for orthodontic treatment. That's good news for any teenager — even if their own day-to-day "reality show" isn't featured on TV!
If you would like more information about palatal expanders, please contact us or schedule an appointment for a consultation. You can also learn more by reading the Dear Doctor magazine article "Palatal Expanders" and "Early Orthodontic Evaluation."
By Norton Family Dentistry
October 09, 2014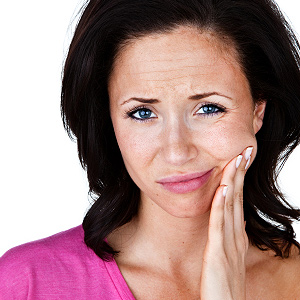 Although naturally resilient, your teeth still face some significant dangers. Tooth decay and gum disease, "enemies" within the mouth, can severely damage your teeth and eventually lead to their loss.
But there are also external dangers just as devastating — traumatic injuries that can happen in the blink of an eye. Fortunately, we can treat even the most serious of these injuries and increase the chances of an injured tooth's survival.
Here are some of those common dental injuries:
Chipped or Fractured Teeth. This is a case where a part of the tooth has been broken but it's still firmly rooted in the mouth. If small portions of the enamel or dentin (the next underlying layer of the tooth) have been chipped, we may be able to reattach them or fill the affected tooth area with a natural-colored filling (larger broken portions may require a complete crown). If the damage has injured or exposed the inner pulp, a root canal treatment might be in order to prevent infection and reduce pain.
Dislocated (Luxated) Teeth. A dislocation occurs when the impact moves the tooth in an abnormal way in the socket. We must first reposition the tooth and, if need be, stabilize it by splinting it to neighboring teeth. This type of injury may also require a root canal treatment.
Knocked out (Avulsed) Teeth. It's quite possible to replant a knocked out tooth — if you act quickly. Without touching the root, the tooth should be rinsed with cold, clean water and then placed into the empty socket within five minutes of the injury. If placement isn't possible, the tooth should be placed in a container with milk or with some of the injured person's collected saliva (to keep the root from drying out), and sent with the injured person to treatment. We need to see the injured person as soon as possible to make sure the tooth is repositioned properly and take other measures to protect it. We'll also need to monitor it for proper healing for awhile.
Although some injuries may be too severe to save a traumatized tooth, seeking immediate treatment certainly increases the chances for survival. If you or a family member experiences such an injury, keep calm and contact us immediately.
If you would like more information on treating dental injuries, please contact us or schedule an appointment for a consultation. You can also learn more about this topic by reading the Dear Doctor magazine article "Trauma & Nerve Damage to Teeth."