Posts for: June, 2019
By Norton Family Dentistry
June 18, 2019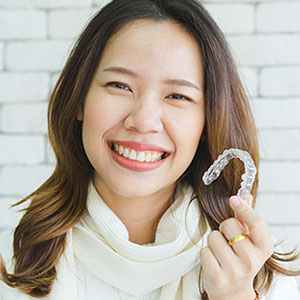 If you're one of the millions of people wearing an oral appliance, you already know how important it is to your dental health. Whatever the purpose—replacing teeth, stopping teeth grinding or guarding against injury—you want to get the most and longest service from it. That means showing your appliance some tender loving care on a regular basis.
It doesn't require a lot of time and effort to clean and maintain your oral appliance. But there are some pitfalls that could lead to greater wear and tear and just outright damage. Here are 3 things you should be on the alert for to keep your appliance doing its job for you.
Be careful how you clean it. Your appliance might resemble natural oral tissue, but it's not—so don't use toothpaste. Toothpaste contains abrasives, which are fine for tooth enamel but damaging to materials in your appliance. Instead, use dish detergent, hand soap or a specialized cleaner. Don't use hot or boiling water, which could soften any plastic and distort the appliance's mouth fit. Nix the bleach too, which can fade colored portions of the appliance that mimic gum tissue.
Don't wear them 24/7 unless your dentist advises. Depending on the type and function of your appliance, you shouldn't wear them around the clock unless your dentist advises otherwise. Dentures are usually removed at night while you sleep to help prevent bacterial growth. Keeping them out at night -and keeping them clean—will help lower your risk of dental disease. One caveat, though: there are some concerns today about the effect of keeping dentures out of the mouth at night on sleep apnea. It's a good idea, then, to discuss the issue with your dentist regarding taking dentures out at night.
Prevent accidental drops on hard surfaces. Chewing forces are considerable, but your appliance is designed to take it. The same can't be said, though, if they accidentally fall on a hard surface—the fall could crack or break them. To protect against this, be sure to put a soft towel or cloth in your sink basin while you're cleaning your appliance. And don't place it on a night stand or low surface where it could be knocked off accidentally by a child, a pet or you. A sudden accident like this could be costly.
If you would like more information on extending the life of your oral appliance, please contact us or schedule an appointment for a consultation. You can also learn more about this topic by reading the Dear Doctor magazine article "10 Tips for Cleaning Your Oral Appliance."
By Norton Family Dentistry
June 08, 2019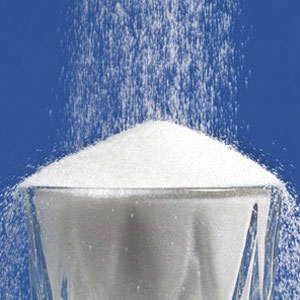 Occurrences of obesity and Type 2 diabetes have soared in the last few decades. While there are a number of influencing factors, health officials place most of the blame on one of our favorite foods: sugar. Only a generation ago we were consuming an annual average of 4 pounds per person. Now, it's nearly 90 pounds.
We've long known that sugar, a favorite food not only for humans but also oral bacteria, contributes to dental disease. But we now have even more to concern us—the effect of increased sugar consumption on health in general.
It's time we took steps to rein in our favorite carbohydrate. Easier said than done, of course—not only is it hard to resist, it's also hard to avoid. With its steady addition over the years to more and more processed foods, nearly 77% of the products on grocery store shelves contain some form of sugar.
Here's what you can do, though, to reduce sugar in your diet and take better care of your dental and general health.
Be alert to added sugar in processed foods. To make wiser food choices, become familiar with the U.S.-mandated ingredient listing on food product packaging—it tells if any sugar has been added and how much. You should also become acquainted with sugar's many names like "sucrose" or "high fructose corn syrup," and marketing claims like "low fat" that may mean the producer has added sugar to improve taste.
Avoid sodas and other prepared beverages. Some of the highest sources for added sugar are sodas, sports drinks, teas or juice. You may be surprised to learn you could consume your recommended daily amount of sugar in one can of soda. Substitute sugary beverages with unsweetened drinks or water.
Exercise your body—and your voice. Physical activity, even the slightest amount, helps your body metabolize the sugar you consume. And speaking of activity, exercise your right to have your voice heard by your elected officials in support of policy changes toward less sugar additives in food products.
Becoming an informed buyer, disciplined consumer and proactive citizen are the most important ingredients for stopping this destructive health epidemic. Your teeth—and the rest of your body—will thank you.
If you would like more information on the effects of sugar on dental and general health, please contact us or schedule an appointment for a consultation. You can also learn more about this topic by reading the Dear Doctor magazine article "The Bitter Truth About Sugar."