Posts for tag: sedation dentistry
By Norton Family Dentistry
January 19, 2019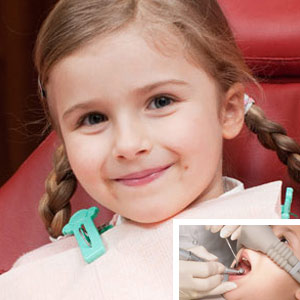 While pediatric dentistry has made great strides in making young patients' dental visit experiences more relaxing, some children and teenagers still have difficulty with anxiety. Their anxiety in turn can make necessary care much harder to provide.
For difficult cases, many dental providers for children now incorporate a technique known as conscious sedation to help ease anxiety. With this technique, they're able to perform procedures like cavity-filling or tooth-extraction that are more difficult with an anxiety-prone patient.
While general anesthesia creates a total loss of consciousness, conscious sedation uses precise medications to suppress consciousness at different levels ranging from light to deep suppression, and create a relaxed state for the patient. A child under sedation can still breathe normally and respond to certain stimuli, including touch and verbal commands. For only a light or minimal effect, a dentist normally administers the sedation drug as a pill the child takes orally. For deeper sedation, the medication is most likely delivered through a vein (intravenously).
Sedation reduces fear and anxiety but not necessarily pain, so it's often accompanied by some type of anesthesia, either a local anesthetic delivered by injection to the procedure site or with a nitrous oxide/oxygen gas combination that's inhaled through a mask worn by the patient.
Even though the child isn't completely unconscious, one of the dentist's staff will monitor vital signs (heart and respiration rates, blood pressure and blood oxygen level) throughout the procedure. This continues even after the treatment is over until the child's vital signs return to pre-sedation levels. Once released, they will need a ride home and should rest for the remainder of the day. They can then return to school and resume other normal activities the next day.
With the advent of newer and safer drugs, conscious sedation is becoming a more widespread technique in both medicine and dentistry. Using it to ease a child's anxiety increases the chances they'll receive all the dental care they need without unpleasant memories of their visit that could follow them into later life.
If you would like more information on the role of conscious sedation for children, please contact us or schedule an appointment for a consultation. You can also learn more about this topic by reading the Dear Doctor magazine article "Sedation Dentistry for Kids."
By Norton Family Dentistry
March 07, 2013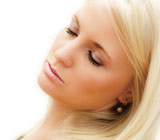 For some people, going to the dentist is just like any other routine healthcare visit that they manage without any qualms. For others, the experience can cause some trepidation or even anxiety. In fact, some people even contemplate canceling appointments and neglecting their oral healthcare. If the latter better describes how you or someone you know feels about going to the dentist — even for a routine exam and cleaning — then we have great news for you! We offer our patients oral sedation (sedation dentistry) that allows you to relax both your mind and body so that you can focus on feeling peaceful and at ease rather than anxious.
What is oral sedation?
Often referred to as "comfortable" or "relaxation" dentistry, sedation dentistry offers an approach to dentistry that includes gentle management of your anxiety by using an anti-anxiety prescription medication that simply dissolves away your anxiety. The medications are administered by mouth (orally) to help transition you from feeling nervous to a more comfortable state of being.
Is it easy to take?
Another reason oral sedation is so popular is because it does not require an injection (shot), so, if you are afraid of needles, you simply do not need to worry. Typically, a pill is first placed under your tongue (sub-lingually) where it dissolves and penetrates the skin going straight into your system and then the rest is simply swallowed. This method and the quick-acting sedation medication make relaxation both effective and safe.
Is it safe?
Pharmacists and health professionals measure medications' effectiveness by measuring their "therapeutic index." The larger the number is on this scale, the safer the drug. The oral sedation medications we use have the highest numbers possible on this scale and thus they are the least likely to cause any adverse (negative) reactions.
Want to learn more?
Contact us today to discuss your questions or to schedule an appointment. You can also learn more by reading the article "Oral Sedation Dentistry."