Posts for tag: root canal
By Norton Family Dentistry
November 22, 2017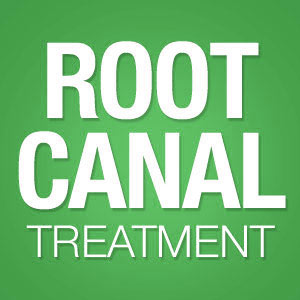 "You need a root canal," isn't something you want to hear during a dental visit. But whatever your preconceptions about it may be, the fact is root canal treatments don't cause pain — they alleviate it. What's more, it may be your best chance to save a tooth that's at high risk for loss.
First of all, root canal treatments address a serious problem that may be occurring inside a tooth — tooth decay that's infiltrated the pulp chamber. If it's not stopped, the decay will continue to advance through the root canals to the bone and weaken the tooth's attachment. To access the pulp and root canals we first administer a local anesthesia and then create an opening in the tooth, typically in the biting surface.
After accessing the pulp chamber, we then remove all the pulp tissue and clean out any infection. Â We then fill the empty pulp chamber and root canals with a special filling and seal the opening we first created. The procedure is often followed some weeks later with a laboratory made crown that permanently covers the tooth for extra protection against another occurrence of decay and protects the tooth from fracturing years later.
Besides stopping the infection from continuing beyond the roots and saving the tooth from loss, root canal treatments also alleviate the symptoms caused by decay, including tenderness and swelling of surrounding gum tissue and sensitivity to hot and cold foods or pressure when biting down. And, it reduces pain — the dull ache or sometimes acute pain from the tooth that may have brought you to our office in the first place.
General dentists commonly perform root canal treatments; in more complicated cases they're performed by an endodontist, a specialist in root canal treatments. Afterward, any discomfort is usually managed with non-steroidal anti-inflammatory drugs (NSAID) such as ibuprofen or aspirin.
Root canal treatments are a common procedure with a high rate of success. Undergoing one will end the pain and discomfort your infected tooth has caused you; more importantly, your tooth will gain a new lease on life.
If you would like more information on root canal treatments, please contact us or schedule an appointment for a consultation. You can also learn more about this topic by reading the Dear Doctor magazine article "Common Concerns about Root Canal Treatment."
By Norton Family Dentistry
September 23, 2014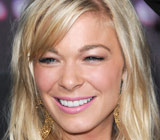 Singer LeAnn Rimes was forced to cancel a string of performances recently, as a more pressing engagement came up: a late-night meeting with her endodontist. It turned out that the country-pop star needed some emergency dental work performed while she was on tour. But her die-hard fans needn't have felt left out — Rimes faithfully tweeted each stage of her dental treatment.
The trouble began before she was scheduled to play a show in Ohio. "Waiting on the endodontist to meet me and do a nighttime root canal," she informed her twitter followers. Instead of performing, Rimes was advised to spend the next few days resting after the emergency treatment. "Happy Friday! I'll be spending mine in bed," she tweeted after the previous evening's procedure. The following Monday, Rimes returned to the dentist's chair for follow-up treatment.
It turned out that the singer had been battling dental pain for months. "I am so disappointed that I can't make it to my fans tonight." Rimes explained in a statement. "I had wanted to give them the show they deserved and only wish this tooth pain held out a little longer."
If there's a moral to this story, it's this: If you have tooth pain, don't wait to see a dentist. Call us right away!
A feeling of constant pain and pressure in your mouth is a clear indication that you may need a root canal. Another telltale symptom is sharp pain when you bite down on food, or lingering pain after eating something hot or cold. Not every symptom is as clear-cut, however — the only way to know for sure whether you need treatment is to come in for an evaluation.
Pain in your teeth or gums may be a symptom of a serious condition. Even if the pain goes away temporarily, an underlying infection generally does not. If a treatment such as root canal therapy is needed, the sooner it is obtained, the better you'll feel. And remember, root canal treatment doesn't cause tooth pain — it relieves it!
If you have any concerns about tooth pain, please contact us or schedule an appointment for a consultation. You can learn more in the Dear Doctor magazine articles "I'd Rather Have a Root Canal" and "Signs and Symptoms of a Future Root Canal."
By Norton Family Dentistry
April 09, 2014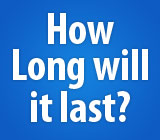 Perhaps you've been told that you need to have root canal treatment in order to save one or more of your teeth. By now, you know that the procedure itself is essentially pain-free, and that it has an excellent chance of success. But you may be wondering — just how long can you expect that "saved" tooth to last?
The short answer is: decades… or even a lifetime. But in just the same way that no two fingerprints are exactly identical, neither are any two teeth with root canals. There are some factors that could result in one tooth having a greater longevity after root canal treatment (RCT) than another — but before we go into them, let's look at what RCT actually involves.
When infection and inflammation is allowed to get a foothold deep inside a tooth — usually due to uncontrolled decay or trauma — the nerves, blood vessels and connective tissue that make up the tooth's pulp begin to die. If left untreated, the infection can spread out of the tooth and into the bone of the jaw. This may lead to further problems, including the development of a painful abscess, and eventual loss of the tooth.
Root canal treatment involves gaining access to the infected pulp tissue through a tiny hole made in the tooth, and then removing it. Next, the space inside the tooth is disinfected and filled with sterile material, and the access hole is closed. Afterward, a crown or "cap" is often needed to protect the tooth and restore it to full function in the mouth.
One factor that can influence how long a treated tooth will last is how soon the tooth is restored following the root canal procedure: The sooner it receives a permanent filling or crown, the longer it is likely to last. Another factor is whether or not the underlying infection has spread into the bone of the jaw: A tooth that has received RCT promptly, before the infection has had a chance to spread, is likely to have greater longevity.
Some of the other factors that may influence the longevity of a tooth after RTC are: the location of the tooth (front teeth are easier to treat and receive less biting force than back teeth); the age of the individual (teeth become more brittle over time); and what other work needs to be done on the tooth (such as the placement of posts, which may in time weaken the tooth's structure.) In general, however, there's no dispute that a tooth which has received a quality root canal treatment should last for many years to come — if not an entire lifetime. And to many people, there's simply no substitute for having your own natural teeth.
If you would like more information about root canal treatment, please contact us or schedule an appointment for a consultation. You can also learn more by reading the Dear Doctor magazine article "Root Canal Treatment: How Long Will It Last?"