Advanced Dental Services & Technology – Norton, MA
Using the Latest Dental Technology for the Best Results
Every year, new dental techniques and technologies emerge as a result of researchers moving our field into the future, offering higher success rates, more comfortable and effective procedures, and improved dental patient experiences. We keep up-to-date on these advancements and do our best to implement advanced dental services and technology into our Norton, MA dental office to continue providing you and your loved ones with exceptional dentistry.
Committed to State-of-the-Art & Comfortable Dental Experiences
Streamlined Visits with Advanced Imaging
Putty-Free Impression Technology
Safer Digital X-Ray Imaging
Intraoral Cameras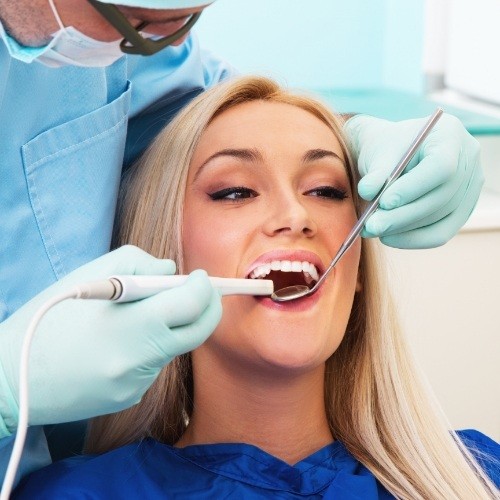 Intraoral cameras are small, pen-shaped devices that we can use to gain an up-close view of hard-to-see areas of your mouth to spot small signs of oral health problems, like decay and dental damage. It has a camera on the end that is hooked up to a large chairside monitor, allowing us to capture and display still images and video footage of any problems we see to better explain to you how we can fix them.
All-Digital X-Rays
In the past, dentists would use film X-rays to capture images of the area of your mouth that lies below the gumline. Not only did these images need to be developed using harmful chemicals for the environment, but they also weren't high resolution. Today, our team uses digital X-ray technology that makes the images immediately viewable and reduces radiation exposure by up to 80 percent!
3D Cone Beam Imaging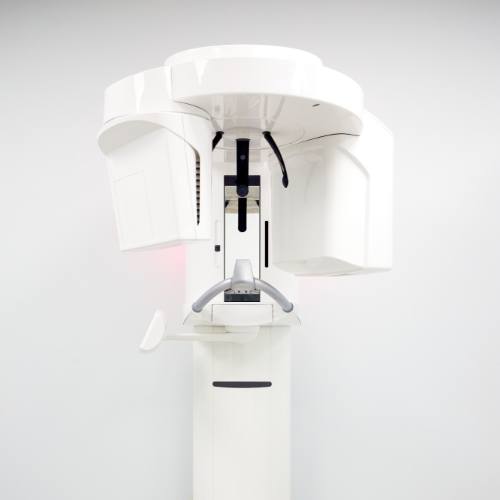 Our 3D cone beam scanner is an amazing piece of technology that we typically use to help us plan more extensive treatments, like dental implants. Within 30 seconds, it's able to capture a 3D, detailed rendering of your entire facial structure, allowing our team to view your jawbone density as well as the location of your facial nerves and sinuses. This helps us place the implants in the ideal position where they'll receive the most support for the best results possible.
Digital Impression System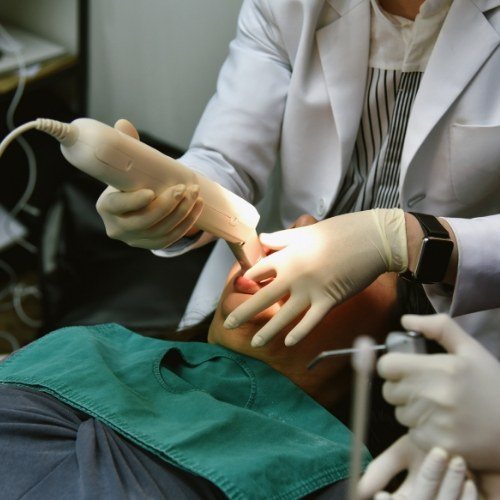 Gag-inducing putty is a thing of the past. Instead, we now use our digital impression system to capture models of teeth and the mouth in order to craft perfectly fitted restorations, mouthguards, and prosthetics. By waving a small device in the mouth, we're able to create a 3D digital rendering of it that we can send off to our dental laboratory as a blueprint for your oral appliance.
Soft Tissue Laser Dentistry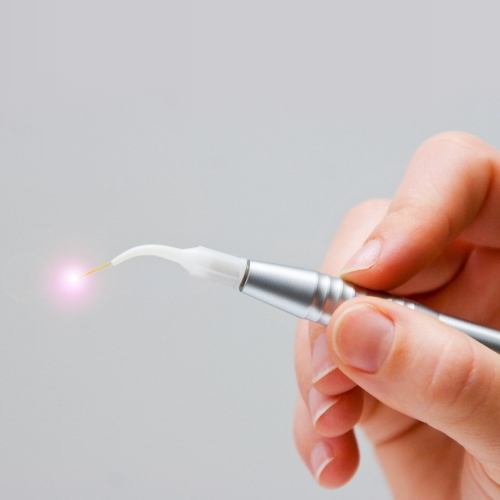 Whether you have a gummy smile or need to have excess gum tissue removed in order for a dental crown to fit properly, we're able to complete this process with our soft tissue laser. It emits a concentrated beam of light from the tip of it that eliminates the need for a scalpel while removing oral tissue as well as minimizes infection risk by killing any harmful bacteria on-the-spot. The best part is, it makes the process virtually pain-free and drastically reduces bleeding.



Have Questions?
Get Answered.