Emergency Dentistry – Norton, MA
Urgent Care for Your Smile
Nobody ever expects a dental emergency, but it happens far more often than you'd think! When you need urgent care for your smile, you're better off calling a dentist rather than waiting in the emergency room for subpar treatment that doesn't address the root cause of the problem. At Norton Family Dentistry, we strive to see patients with dental emergencies that very day, and we'll work to stop the problem and prevent it from ever returning. Contact us today!
Why Choose Norton Family Dentistry for Emergency Dentistry?
Dental Emergencies Seen the Same Day
Dental Insurance Accepted & Flexible Financing Available
Expert Endodontist & Periodontist In-House
How We Treat Dental Emergencies
We understand that dental emergencies can be stressful, but take a deep breath and try to stay calm. Then, call our office as soon as you can. From there, our team can help by:
Scheduling your visit – With our evening office hours, we're available to treat dental emergencies much later in the day than many other practices. Once you call us and tell us about your symptoms, we'll work to schedule an appointment for you quickly. In most cases, we can see you later that day. While we have you on the phone, we can give first-aid tips for managing your pain in the meantime.
Assessing the situation – As soon as you arrive at our office, either Dr. Salloum or Dr. Devine will examine your mouth and pinpoint what's causing the problem. If you're in acute pain, they can also provide relief.
Going over your treatment options – After your exam, our doctors will share their discoveries with you and recommend the treatment(s) that would best alleviate your discomfort and restore your smile's health.
Caring for your smile – Whatever dental services you need, our team can provide them. We have an in-house endodontist and periodontist who can perform expert care for many common emergencies.
The Most Common Dental Emergencies
There are nearly countless possible dental emergencies, but they all share one quality: they need attention from a dental professional as soon as possible. It's always best to call our office whenever you're experiencing any unusual problem in your mouth, especially these common dental emergencies.
Understanding the Cost of Dental Emergencies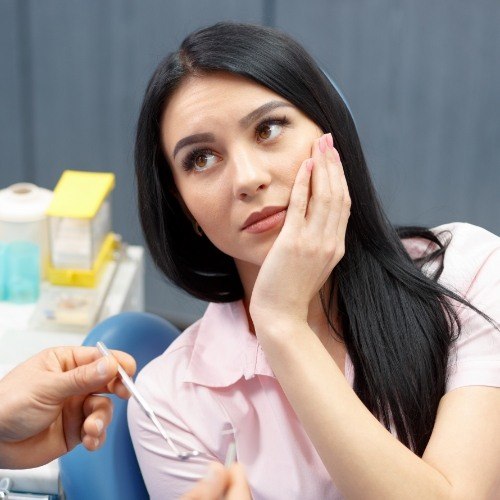 When an urgent dental problem strikes, getting the care you need should be your top priority. Once you've arrived at our office and we've had the chance to evaluate your specific situation, then we can give you a cost estimate for your care. Each dental emergency needs different treatment, and the cost will vary accordingly. Our practice is in-network with several popular dental insurance plans and we offer flexible financing to make your care affordable.
Keys to Preventing Dental Emergencies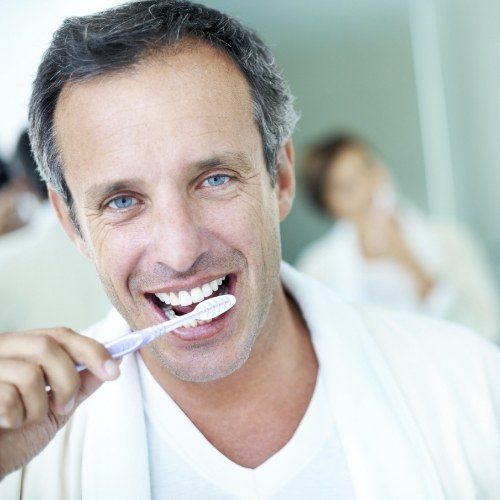 Not every dental emergency can be avoided, but taking a proactive approach to your oral health will go a long way toward minimizing the risk of harm befalling your smile. Remember a few key things:
Brushing twice a day and flossing at least once a day will reduce the buildup of plaque that causes painful decay.
Visiting our office every six months lets our dentists catch and treat oral health issues before they become emergencies.
Wearing a mouthguard when you play sports will cushion the impact of blows to the face.



Have Questions?
Get Answered.