Children's Dentist – Norton, MA
Encouraging Small Smiles to Grow Up Healthy
We're happy to see dental patients of all ages at Norton Family Dentistry, including the youngest members of your family. Children have unique oral health needs compared to adults, and our gentle, skilled dentistry team is here to help your little one develop the habits they need to maintain healthy smiles as they grow up. Dr. Salloum and Dr. Devine can provide a variety of children's dentistry services; schedule your next visit with a gentle children's dentist in Norton, MA by calling our dental office team today!
Why Choose Norton Family Dentistry for Children's Dentistry?
Homey, Welcoming Dental Office
Open Until 7pm Monday – Thursday
Dental Insurance Accepted & Flexible Financing Available
Dental Checkups & Teeth Cleanings for Kids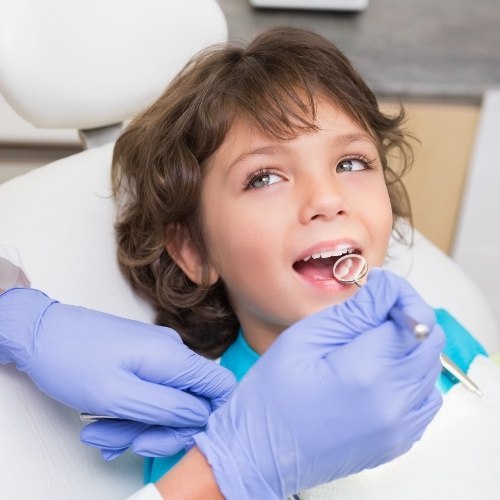 Just like adults, kids should attend two dental checkups and cleanings per year. Bringing your child in for these regular visits will help them feel more comfortable in the dental office as they get older. We'll also be able to monitor their oral development and alert you if there's something to be concerned about. We can also provide professional cleanings and give you and your child fun tips on caring for their pearly whites at home.
Dental Sealants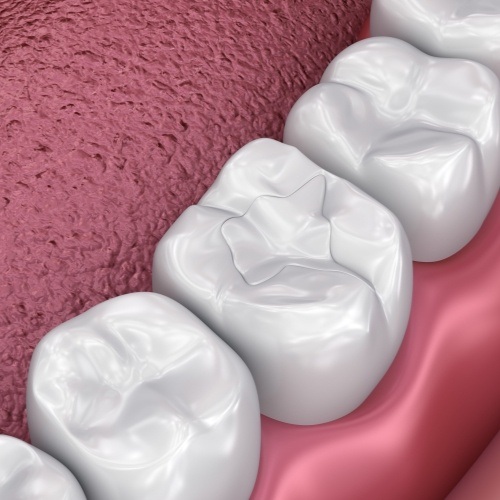 The pits and grooves in the teeth toward the back of the mouth (molars and premolars) are prime targets for decay-causing bacteria to gather. Not only do food particles tend to get stuck in these crevices, but kids may have difficulty brushing them. Dental sealants can be particularly helpful in reducing your child's risk of decay. These tooth colored, thin coatings take minutes to apply, and they literally seal harmful debris from the chewing surfaces for five to ten years on average.
Fluoride Treatments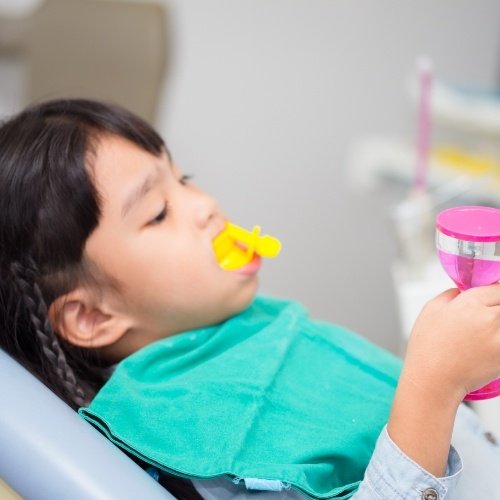 Fluoride is present in many public drinking water systems and toothpastes, which is a good thing for your child! This natural compound strengthens their primary teeth and can even aid in the development of strong permanent teeth later on. For this reason, our team often recommends topical fluoride treatments after we've cleaned your child's teeth. These varnishes can be applied quickly and go a long way toward preventing cavities until your little one's next checkup.
Tooth-Colored Fillings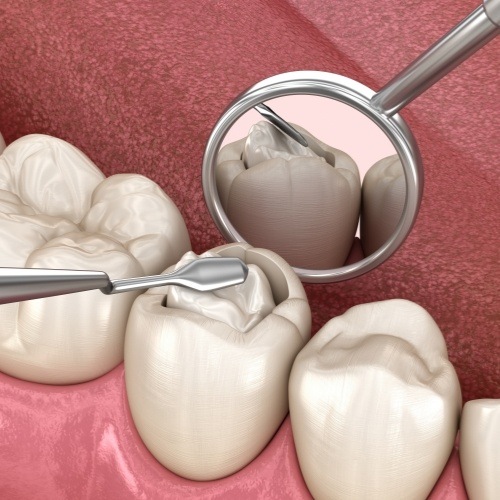 Even with all the preventive measures we take, it's likely that your child will develop at least one cavity at some point. Unlike in the old days, we don't need to broadcast that fact by placing a dark metal filling in their tooth. Instead, we offer tooth-colored fillings, which are completely metal-free and custom-shaded to blend in with the enamel so that your child's adorable smile won't be altered. Tooth-colored fillings can also be placed without modifying as much of the tooth's structure, making them a more conservative treatment.
Athletic Mouthguards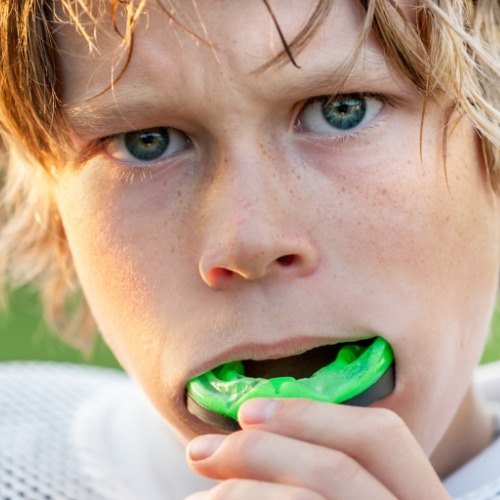 If your child plays sports, it's important for them to wear the right gear so they stay safe on the field or court. Sports-related accidents are often to blame for dental emergencies like broken teeth, but wearing an athletic mouthguard can greatly reduce the risk of injury. The mouthguards we provide are made from digital impressions, ensuring they shield your child's smile while being more comfortable, effective, and durable than the ones you can buy over the counter.



Have Questions?
Get Answered.