TMJ Treatment – Norton, MA
Gentle Relief for Aching Jaws
To open and close your mouth, your jaw relies on the temporomandibular joints (TMJs) that are just below your ears. When these joints are injured, your mouth and jaw can't function as they should. Not to mention, it can cause chronic jaw pain and headaches. To find relief from your TMJ disorder (TMD), call Norton Family Dentistry today and schedule your consultation for TMJ treatment in Norton, MA with Dr. Salloum or Dr. Devine.
Why Choose Norton Family Dentistry for TMJ Treatment?
Digital Impressions for Comfortable, Custom Splints
Same-Day Dental Appointments for Emergencies
Relaxing, Homey Dental Office
Diagnosis & Treatment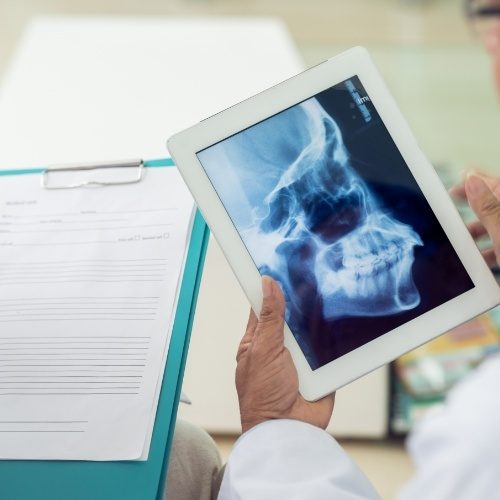 Diagnosing a TMJ disorder can sometimes be difficult because multiple factors might be to blame. To conclude the specific nature of your condition, our dentists will need to ask you questions about your symptoms, take digital X-rays, and evaluate the range of motion of your mouth and jaw. Once we've got a clear picture of the disorder, we can plan your treatment from there.
Occlusal Splints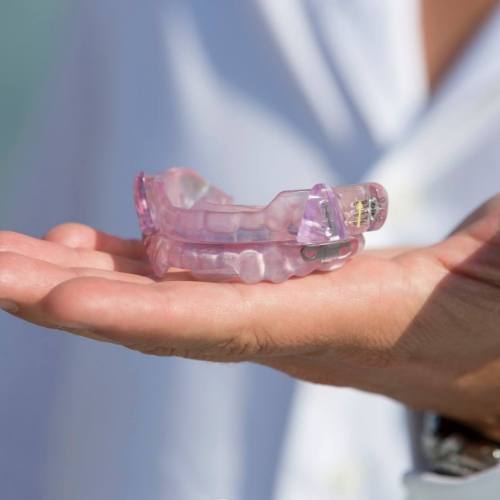 One of the most common causes of TMD is bruxism, or frequent teeth grinding that tends to occur at night. Often, this happens unconsciously in an attempt to relieve strain on the TMJs, but it can end up wearing down the teeth over time. Our dentists can create a custom mouthguard called an occlusal splint for you to wear to bed, which naturally adjusts the jaw into a more relaxed position and reduces the compulsion to grind. Most patients find long-term relief after just a few weeks or months of consistently wearing their splints every night.



Have Questions?
Get Answered.