Restorative Dentistry – Norton, MA
Giving You a Healthy, Functional Smile Again
The enamel that protects your teeth is more resilient than bone, but it comes at the cost of being unable to repair itself. To prevent future harm to your smile, it's best to seek professional care if you have a damaged or hurting tooth. At Norton Family Dentistry, Dr. Salloum and Dr. Devine can perform a number of treatment options for restorative dentistry in Norton, MA to give you a healthy, functional smile again. We've also partnered with Dr. Alkhalil, an endodontist, for high-quality root canal treatment. Contact our dental office today if your smile needs repair!
Why Choose Norton Family Dentistry for Restorative Dentistry?
Dental Emergencies Seen the Same Day
In-House Endodontist (Root Canal Expert)
Completely Metal-Free Dental Crowns & Fillings
Tooth-Colored Fillings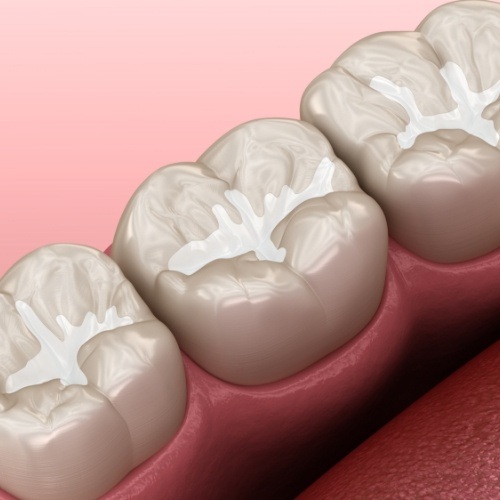 We treat cavities with fillings made from composite resin instead of metal. Made of fine glass and acrylic particles, the resin is malleable and can be directly bonded to the tooth. Less enamel needs to be removed prior to placing this type of filling, making it more conservative than traditional amalgam. It also blocks the tooth's nerves from becoming irritated by extreme temperatures. And, as the name implies, tooth-colored fillings are shaded to mimic the appearance of your natural tooth for a seamless end result.
Dental Crowns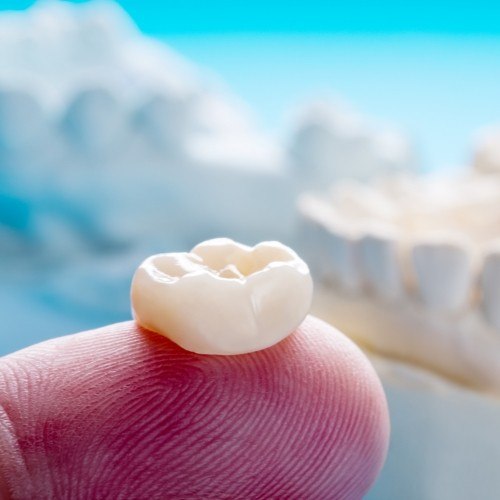 When tooth decay or damage has become so advanced that a filling isn't sufficient, a dental crown can build the tooth back up. Crowns essentially "cap" the entire tooth, protecting the structure that remains while restoring its ability to chew. Like fillings, crowns have traditionally been made from metal, but our dental office prefers natural-looking materials like porcelain. Often, these crowns are just as effective without altering your smile's appearance.
Root Canal Treatment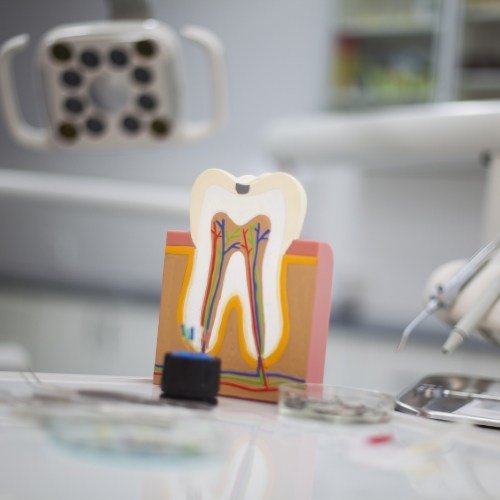 An extremely painful toothache might indicate an infection in the nerve-filled tissue in the tooth's innermost chamber, known as the pulp. Left untreated, the infection could damage the tooth beyond repair and even spread to the gums and nearby teeth. To save the tooth and eliminate the infection, Dr. Alkhalil can remove the diseased tissue, cleanse the inside of the tooth, fill it with biocompatible material, and restore the tooth with a crown. With modern anesthetic techniques, a root canal is quite comfortable, and it can preserve your tooth for years to come.
Tooth Extractions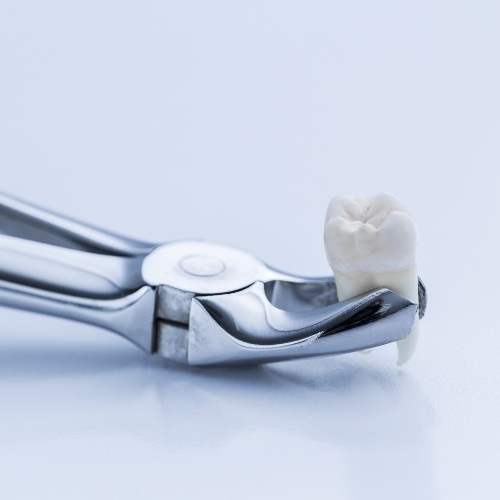 When none of the above treatments are enough to save a tooth, we may need to extract it in order to preserve the rest of your smile. We wouldn't resort to an extraction unless it were truly in the best interest of your oral health. Rest assured that you'll experience little to no discomfort during the procedure, and we'll provide you with easy-to-follow tips to reduce pain and help you recover quickly afterward.



Have Questions?
Get Answered.